DANNY LEE BAND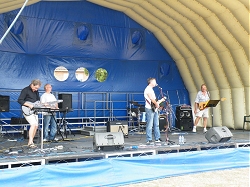 The Danny Lee Band is the perfect band for any event that requires music. We have performed nationwide at parties, official functions, festivals, fetes and carnivals. Our repertoire appeals to all ages and tastes with a song list of over 250 covers and originals. We also enjoy entertaining and engaging with the audience, whether they're sitting listening or dancing.
Nelson Porter guitar solos are even more mesmerising than Fox's array of kilts and hats and Owen Goodwin's precision behind the kit holds us all together. Jake Fryer, who adds brass and class to the band, has the jokes to keep us laughing through good times and bad whilst Paul Wheeler's nimble fingers and beautiful touch on keyboards provides melodic balance to the band's sound"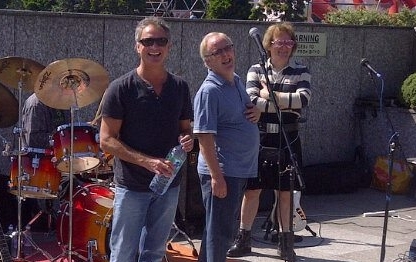 The Danny Lee Band is fortunate in having a talented line up of top pros to call on for replacement musicians. Nick Meier and Greg Soussan on guitar,Chris Jerome on Keyboard, Eric Ford, Andy Mapplewick, James Van Dorp and Grant Harrison on Drums and Richard Flanders on bass have all filled in with tremendous skill.
The Danny Lee Band can also provide female vocals and this role is filled by Clare Bender, a fine singer who adds harmonies or sings individually, offering variety to clients.
PHOTO GALLERY
BAND REGULARS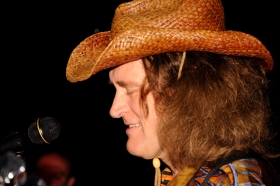 Fox on Bass Guitar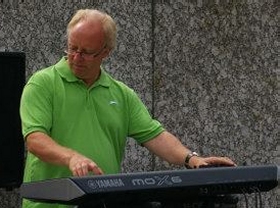 Paul Wheeler on Keyboards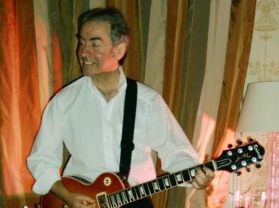 Nelson Porter on Guitar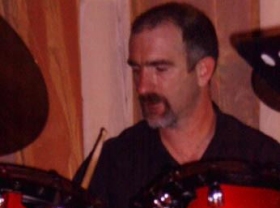 Owen Goodwin on Drums