AT THE EDGE OF MY DREAMS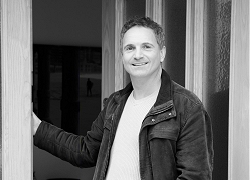 I am very pleased to announce the release of my third studio album "At The Edge Of My Dreams " Once again I have teamed up with Neville Dean and Joe Fields to produce a collection of songs which hopefully will appeal to people of all ages throughout the world.
There is less of an American vibe on this album and the sound is fresh and original. There are two bonus tracks which are remixes by Joe Fields of "Jennifer's Eyes " and " What Am I Supposed To Do ? ". These are two of my favourite songs from the album and Joe's mixing skills give them new life and meaning so I wanted to share them.
I have made a video for the song "A Time For Everyone " the fourth track on "At The Edge Of My Dreams " which was beautifully filmed by John Collins. Hopefully we will put more videos up on you tube in the next few months. Nicolas Meier , who has been touring the world with Jeff Beck, plays many of the guitar parts and as on my preceding album "Fly Drive Dreams " there are some incredible solos , rousing riffs and intricate touches.
Nelson Porter , who plays guitar with The Danny Lee Band adds his talents to "What Am I Supposed To Do ? " and " There For Me".
Neville Dean who put so much time and effort into helping make this album plays bass and acoustic guitars . Neville also sings backing vocals.
Chris Jerome plays all the keyboard parts including an impressive hammond organ sound that underpins the title track and a beautifully subtle piano part on the mellow "Punch Drunk ".
Eric Ford drums with precision and feel,.Martin Shaw's trumpet adds to the South American carnival atmosphere of "What Am I Supposed To Do ? " and gives "Jennifer's Eyes " it's haunting feel. Jake Fryer's saxophone also features, notably on "Wait For Me " and Jane Beaumont's harmonies and backing vocals give a warmth and depth to all the songs.
It was a pleasure to work with all of these talented people and I am extremely grateful to them for their contributions to this project.
I hope that you all enjoy the CD which can be purchased through this website or on line at all the major music outlets. Keep a lookout on this website for details of gigs where the band will be performing songs from "At The Edge Of My Dreams ".
NEW ALBUM RELEASED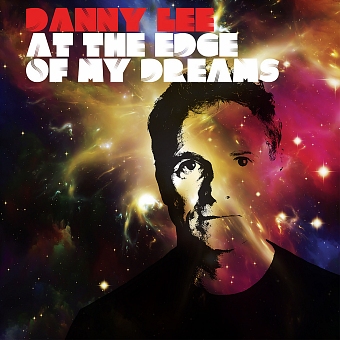 TRACKS
| | |
| --- | --- |
| 1 | At the Edge of My Dreams |
| 2 | Jennifer's Eyes |
| 3 | What Am I Supposed to Do? |
| 4 | A Time for Everyone (See Video Below) |
| 5 | Punch Drunk |
| 6 | Somewhere Else Instead |
| 7 | Wasted On You |
| 8 | Well Professor |
| 9 | There for Me |
| 10 | Worn Out and Busted and Blue |
| 11 | Wait for Me |
| 12 | Jennifers Eyes (Remix) |
| 13 | What Am I Supposed to Do? (Remix) |
LATEST VIDEO RELEASE
Song from the new album featuring the masterful Nicolas Meier on guitar.