EDGE OF MY DREAMS (2014)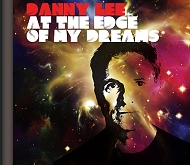 My new CD "At The Edge Of My Dreams" is now for sale at all the on line stores and signed copies are available from this website. Visit the Shop Page for further details.
The band will be performing the tracks from the album at forthcoming gigs and an official launch party will be held later in the summer.
FLY DRIVE DREAMS (2012)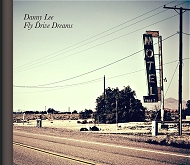 In 2012 I made an album closer to home and I teamed up with co producer Neville Dean at his Guildford studio to work on recording ten new songs. I took quite a long time getting the arrangements to my liking and I hope that you enjoy listening. The album "Fly Drive Dreams" has thought provoking lyrics, soothing melodies and inspirational musicianship.
Tracks: (All songs written by Danny Lee)
01 Will You Take Me
02 Trials and Tribulations
03 Endless Dance
04 Fly Drive Dreams
05 Muslim Girls
06 I Guess It's Over
07 I'll Never Let You Down
08 Girlfriend
09 Cross The Line
10 Who Knows?
JUST FLY (2009)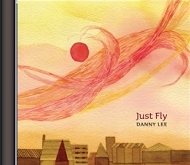 This CD was recorded and produced by Scott Neubert, in Nashville with some of the finest musicians from Music City and whilst the Country influence is evident "Just Fly" appeals to a variety of musical tastes.
The title track has a jazz feel, the hard hitting "Invisible Touch" is a Springsteenesque rock song and "I Won't Make Any Promises" is essentially blues. "Running Down The Road" is an up tempo Americana song which has been a favourite with both live and radio audiences.
Whilst in Nashville I cut four acoustic tracks with former Arlo Guthrie guitarist Bob Williams. "Flowers in the Rain" brings the "Just Fly" album to a haunting close and Williams's beautiful solo is up there with the best of it's genre.
Thank you to Chris Brockis for his post production work back in the UK.
BY ALL THREE ( *** SPECIAL OFFER *** )