ABOUT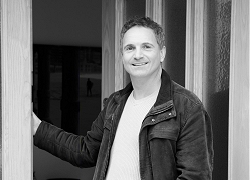 My name is DannyLee and I warmly invite you to explore my website, listen to some sample tracks and play the videos of my self penned songs and of the band in concert. We perform at private functions, pubs and clubs, festivals and other outdoor events and play a variety of covers and original songs to suit the occasion.
I have been writing songs for many years but it took until 2009 for the release of my first album "Just Fly". In late 2012 I released "Fly Drive Dreams" as a follow up and this collection was closely followed in 2014 with "At The Edge Of My Dreams"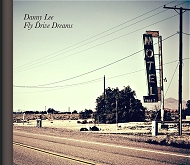 The listener is taken through a variety of moods from the dreamy "Punch Drunk" to the turbulent "Somewhere Else Instead". The title track, "Jennifer's Eyes", "A Time For Everyone" and "Well Professor" have proved to be particular favourites both to live audiences and for people listening at home.
"Fly Drive Dreams" has challenging lyrics, mood evoking melodies and interesting musical arrangements showcasing some of Britain's top musicians including Nicolas Meier , who tours with Jeff Beck and Chris Jerome who plays keyboards for Maxi Jazz of Faithless fame, Imagination and Rose Royce.
The title track has proved to be the most popular song from "Fly Drive Dreams" and Joe Fields remixed a single version which has received radio play . "Girlfriend", "I Guess a it's Over" with Jake Fryer on sax and David Rothon Pedal Steel starring, "Trials and Tribulations" and "Will You Take Me ?" have also received rave reviews.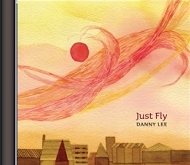 My first album "Just Fly" was recorded and produced by Scott Neubert, in Nashville with some of the finest musicians from Music City and whilst the Country influence is evident, the album appeals to a variety of musical tastes.
The title track has a jazz feel, the hard hitting "Invisible Touch" is a Springsteenesque rock song and I Won't Make Any Promises" is essentially blues. "Running Down The Road" is an up tempo Americana song which has been a favourite with both live and radio audiences...
All three albums are available for purchase in CD form from this website through a secure payment system. All songs from the albums can be listened to and purchased from all the major online music stores. 
DANNY LEE BAND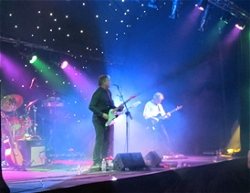 The Danny Lee Band was formed in 2005 and the aim was to bring together a bunch of talented musicians who have fun playing.
I front the band singing lead vocals and playing rhythm guitar. I am joined by Guitarist Nelson Porter who is fantastic at replicating original sounds on all types of song adding his own colour and energy which helps give The Danny Lee Band it's unique dynamic.
Rock steady at the back is Australian drummer Owen Goodwin who can whip the crowd up into a frenzy with his passionate solos or sit back and provide the precision to keep the band tight on the night.
The flamboyant Fox plays the bass guitar and he also sings backing vocals. Paul Wheeler is the versatile, talented keyboard player and Jake Fryer from The Jake Fryer Quartet regularly plays saxophone with the band.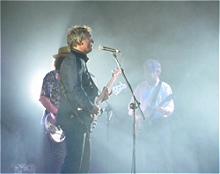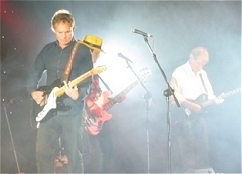 The band performs at private functions, pubs and clubs, festivals and other outdoor events and plays a variety of covers and original songs to suit the occasion. You can find out more about the band members if you follow the link below.
LATEST ACTIVITIES (2022)
Danny will be releasing a new single "It Wasn't Working Out" shortly.


The song which was written by Danny and recorded in lockdown in Los Angeles by 3 times Grammy nominated producer John Alagia who produced and played on John Mayer's album "Room For Squares".
John, who also works with Dave Matthews, was most complimentary:
"Danny Lee evokes the musical prowess of those great singer-songwriters from the 70s. Harry Neilson and Gerry Rafferty come to mind. His songwriting and voice instantly captivated me."
WHAT WE HAVE BEEN DOING DURING THE COVID-19 LOCKDOWN
2020 has been the most bizarre of years and the Danny Lee Band, who have now been together for 16 years, were playing an exciting programme of gigs when suddenly the Covid19 pandemic put a stop to all of the fun.
Fox the bass player moved down to Devon before lockdown while Paul Wheeler, our keyboard wizard had to work all the way through, making great use of long days in a quiet warehouse by bringing his instrument to work. Danny, Nelson Porter the guitarist and our drummer Owen Goodwin all found their creative streaks and wrote and produced new music.
Danny has continued to work with musician/producer Nev Dean at Abacus Studios in Guildford and just prior to everything closing they had 20 of Danny's self penned songs almost finished and ready for release with another 15 songs at the demo stage!
Just a few days into the break Nev called Danny telling him that he had just had a dream where the first line of a song "Hello Hello" came to him with the basis of a tune. Nev sang the line and gave Danny a few chords down the phone and asked him to see if he could finish it off.
Within 90 minutes Danny had sent the whole song including several verses and a bridge back to Nev who then set about producing the track in his garden studio. The pair worked in consultation over the next week with Nev's wife Claire helping with harmonies and selecting photos for a You Tube video.
The song was played on a few radio stations and podcasts and the video has received 175 likes, 2,500 plays and raised £1360 for the NHS Charities Together through a Just Giving appeal.
Check out "Hello Hello" Video here
In early March Danny worked on four new songs with Stevie Appleton, multi instrumentalist and top artist in his own right , who has a studio in Battersea.
Steve has created a modern sound which compliment Danny's songwriting and both men feel that each song is a gem ! Of these four "Northern Shore" has been released and has had a large number of plays online gaining Danny many new followers.
The song was originally penned in 1993 but another verse was added in 2018 and a bridge and final verse this year. 27 years to finish is quite a contrast from the 90 minutes it took to complete "Hello Hello".
A beautifully filmed video, directed by Danny's daughter Anna-Rose was shot recently in Rio de Janeiro featuring the husband and wife dancing team of Talison and Maria Clara Sodré. This is also worth a watch on YouTube so click on the link below.
Check out "Northern Shore" Video here
.
Danny also visited Nick Michaels at Mews Productions in North London to record a haunting song "Fallen Angels" which can be listened to on Sound Cloud by clicking here soundcloud.com "A Piece Of Me" also recorded with Nick is also on this site.
COVID-19: WORKING WITH GRAMMY NOMINEE JOHNY ALAGIA
As the lockdown progressed Danny had a call from three times Grammy nominated producer John Alagia who lives and works in Los Angeles. The two of them had discussed working together previously but John, who produced "Room For Squares" for John Mayer and a bunch of other top albums and tracks, had been just too busy. However, this quiet period proved to be the perfect time and Danny wrote five new songs of which John and his friend Griff Morris, who manages several top artists, selected their top three.
Danny and John worked really hard together for several weeks via Whats App video link calls . Guide vocals were sent from Danny's phone as John put the tracks together using some of America's top musicians including Michael Chaves on guitars . Finally as lockdown eased Danny was able to record the final vocal and harmonies at Nev Dean's home studio . The results are sensational and Danny can't wait to release the songs "Another Perfect Day", "It Wasn't Working Out" and "Never The Same".
COVID-19: DEVELOPING A NEW MUSIC DISTRIBUTION STRATEGY
Music is often released very differently nowadays and the best way to get maximum exposure is for an artist to release a single every six weeks and then subsequently release an album. Danny is trying this approach to see how the songs get on individually and to help him learn how to best promote his work.
HOW TO FOLLOW DANNY AND HIS MUSIC
If you would like to purchase high quality WAV versions of any songs please contact Danny through this website . Signed CD's are also available and even vinyl copies can be produced if there is the demand . Thank you to everyone for your continued support.
Follow Danny and his music on:
DANNY LEE BAND GIGS FOR 2023
Saturday 15 April
The Wimbledon Club (8am) (Public)
Saturday 13th May
Hampton Court Golf Club (9am) (Private)
Saturday 27th May
West End Social Club (Public)
Saturday 1st July
Weybridge (Private)
Saturday 15th July
East Molesey (Private)
VIDEO RELEASES
HELLO HELLO BY Danny Lee and Nev Dean
A TIME FOR EVERYONE
PEACEFUL EASY FEELING (FARNHAM 2016)
FLY DRIVE DREAMS
RUNNING DOWN THE ROAD (JUST FLY)
I WON'T MAKE ANY PROMISES (JUST FLY)
DANNY LEE BAND SAMPLERS